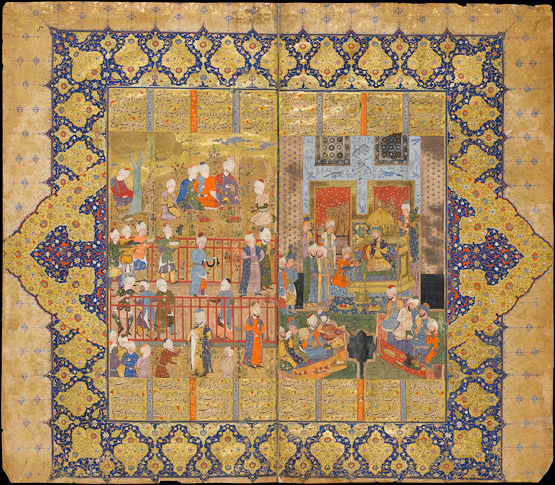 Ferdowsi, Shahnameh
Safavid: Shiraz, 1540s
Opaque watercolour, ink and gold on paper Cambridge, Fitzwilliam Museum, MS 21-1948, fols. 1v-2r
  This double-page image captures the splendour of the Persian court. On the right, Lohrasp, who has just succeeded Key Khosrow, is enthroned among courtiers and entertained by musicians beside the pool, while an attendant offers him pomegranates and another one, behind the throne, holds his sword. On the left, food is served, while petitioners wait outside. The fine blue and gold illumination framing the scene marks the beginning of the second part of the Shahnameh.