No. 68 and No. 69 Bahram Gur slays lions (No. 68) and a dragon (No. 69)
This content is archived
Ferdowsi, Shahnameh
Safavid: Qazvin or Mashhad, 28 November 1580
Scribe: Qotb al-Din b. Hasan al-Tuni
Opaque watercolour, ink and gold on paper
Private collection
  These are two of the twenty-four illustrations that survive from a manuscript dated 1580. The work of several artists, they combine stylistic elements from Mashhad (eastern Iran) and Qazvin (western Iran).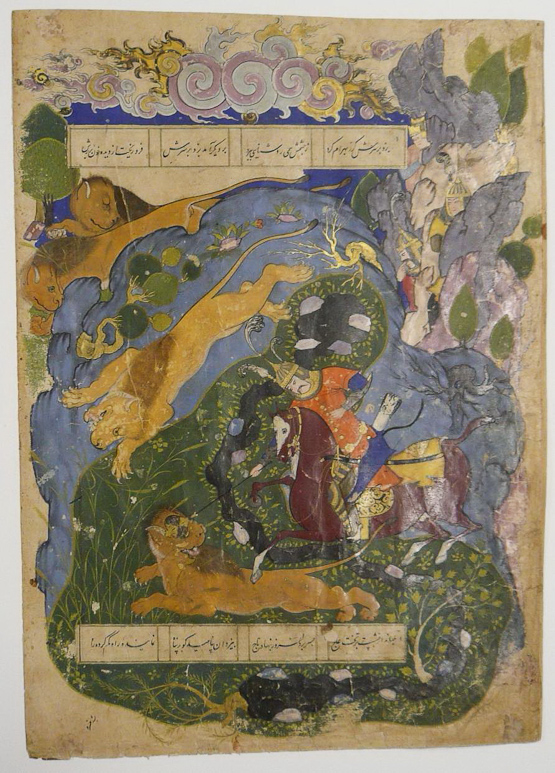 In No. 68, Bahram Gur, who has recently ascended the throne of Iran, rides into a wood and confronts the lions there. The hunting of lions was the archetypical sport of Persian kings, and — perhaps unwittingly — the painter echoes a motif found on Sasanian silver dishes.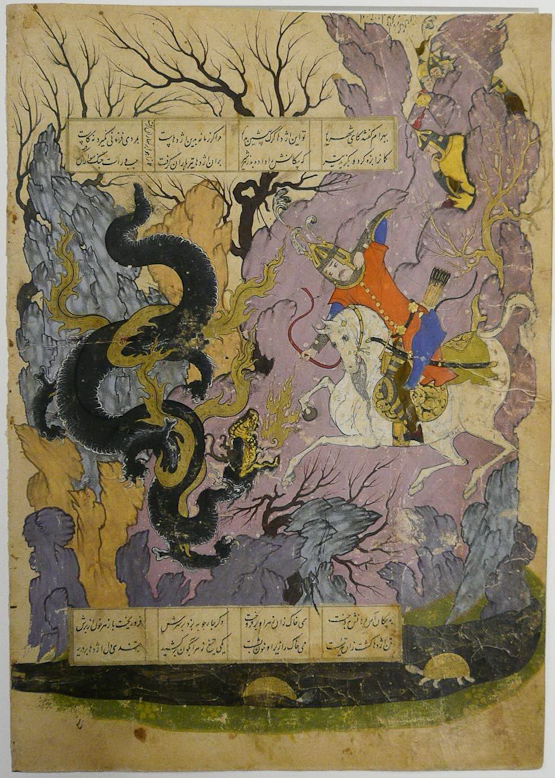 In No. 69 we see Bahram Gur, on a majestic white steed, killing a fire-breathing dragon for the Shangal of Hind (India). The tree branches seem to flicker, echoing the dragon's sinuous movement. The grotesque profiles in the rock, a feature appearing from the fourteenth century onwards, may represent spirits, or djinn, while amusing the artist and viewer.